Energizing Seltzer Recipe
May 17, 2023 | Reading time 0 minutes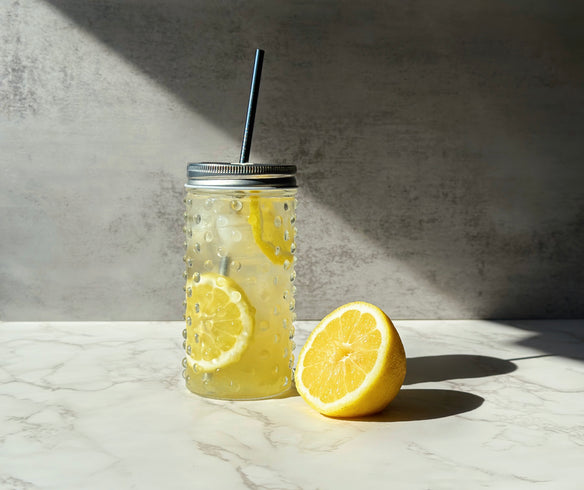 Are you looking for a healthy and energizing drink to start your mornings off right? Then look no further than this delicious Energizing Seltzer recipe! This simple, refreshing beverage is packed with natural ingredients that will give you the energy boost you need to tackle the day. The combination of lemon juice, apple cider vinegar, mineral drops, and sparkling water helps kickstart your metabolism while providing essential vitamins and minerals. Plus, it's easy to make in just a few minutes - so why not give it a try today?
Energizing Seltzer
Ingredients: 
3 Tbsp

 

Lemon Juice (or Lime Juice)
2 Tsp Apple Cider Vinegar
2 Drops of Liquid Stevia
2 Drops of Mineral Water
Pinch of Salt
Lemon Slice (Garnish)
Ice
Sparkling Water
Soda Maker (Any kind!)
The Method: 
Add the lemon

 

juice, apple cider vinegar, liquid stevia, mineral drops, and a pinch of salt

 

to a glass filled with ice.

Top of the glass with your homemade seltzer water, stir to combine, and serve with a slice of lemon. Enjoy!
Follow us on Tik-Tok, Instagram, or Facebook to see this drink come to life! Make sure you tag us if you make our drinks, so we can show you off!