Pomberry Fizz
August 11, 2020 | Reading time 1 minutes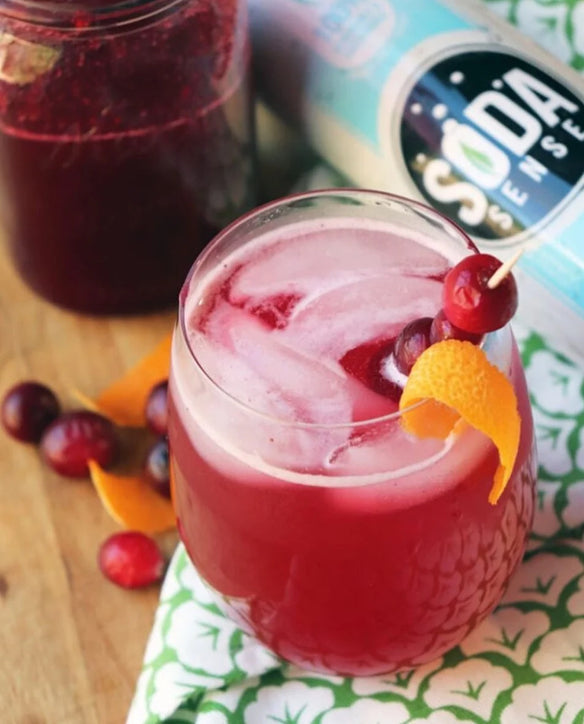 Vodka anyone? With this drink, you can enjoy yourself after a long day or when it's hot out and you need a refresher. Let's get a little tipsy with this Pomberry Fizz drink we have for you! For those of you that remember drinking should be fun, let's continue with how this drink should be made.
Come on down and grab the details below!
Ingredients:
4 squeezes of Cranberry & Pomegranate water enhancer 

You can find this at your grocery store in the drink/juice aisle. 
If you can't find this enhancer, use a mix of cranberry juice and pomegranate juice, found in the drink/juice section of your grocery store. 

10 oz of fizzy water 
2 oz of vodka 
The Method:
You'll then want to add your cranberry & pomegranate water enhancer, add as much or as little as you want.

After that, you'll round out the recipe by making your fizzy water with your Soda Sense CO2 bottles. Once that is made, pour over other ingredients and mix well. 

After mixing your drink, garnish it with whatever fruit you like or think looks the best (we chose an orange peel and cranberries) and enjoy!
Follow us on Tik-Tok, Instagram, or Facebook to see this drink come to life! Make sure you tag us if you make our drinks, so we can show you off!