This year, let's take a different approach to the scary season - one focused on treats, not tricks.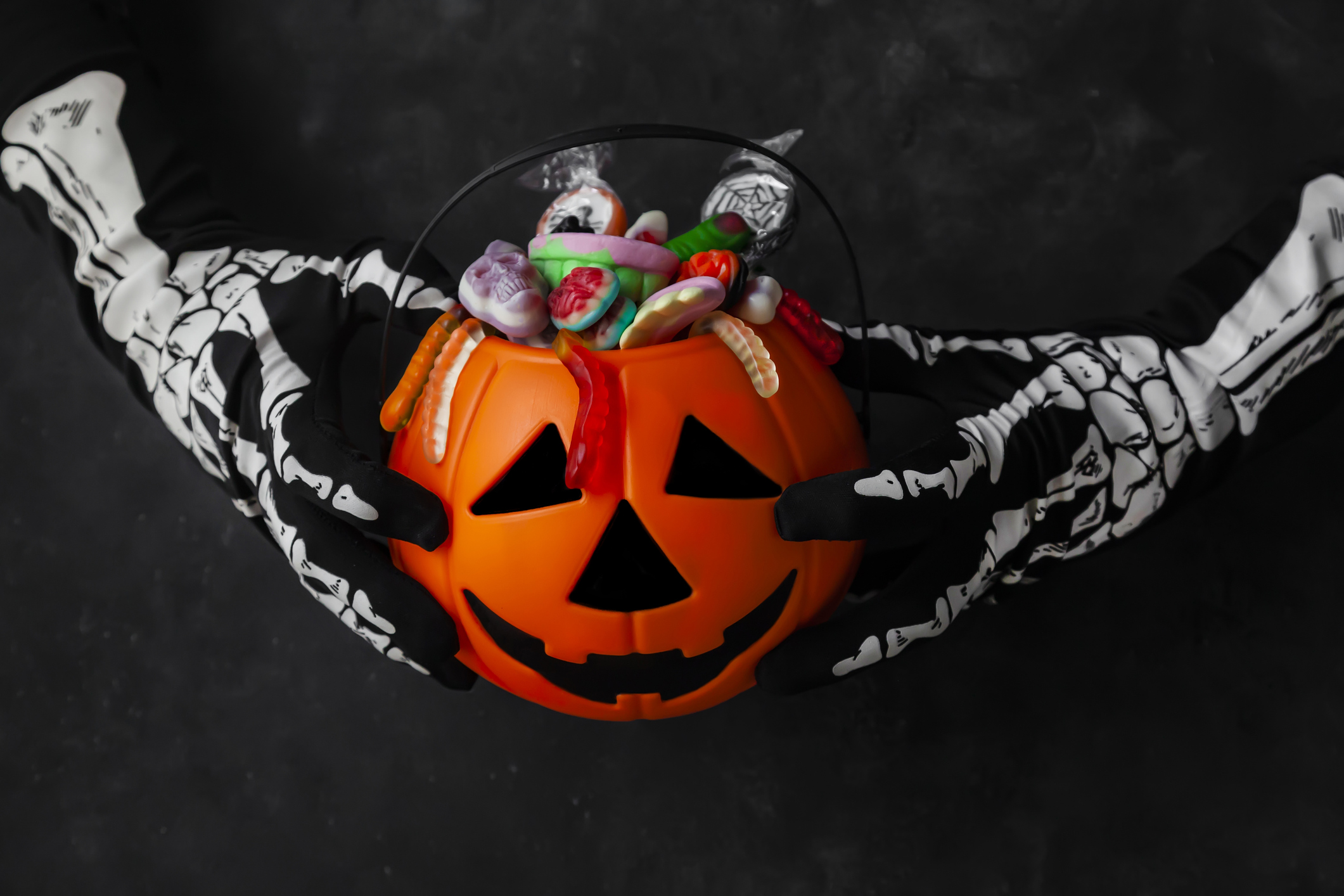 The real horror story that is happening is all around us, right in front of our eyes. Halloween is scary enough, but just in case you wanted to be scared a little more… checkout these spooky facts on how halloween is impacting our planet:
900,000 tons of pumpkins produced each year will be thrown away

Costumes alone constitute as much as 2000 tons of plastic waste

The average person eats 74,000 microplastics each year
Pretty scary stuff huh? Small Habits can make a big Change. So we went ahead and put together a list of great ideas for a plastic-free and more eco-friendly Halloween! 
Treats -Sometimes it's hard to find affordable options that don't come wrapped in plastic. We recommend swapping out plastic wrapped candy for homemade goodies like taffy apples

or cookies carved into spooky shapes! Some other ideas include:

Using candy in cardboard boxes such as Nerds, Dots, or Rasinettes
Using candy in aluminum wrappers such as Kisses, or chocolate bars

Bags to collect the candy -

If you are going to trick-or-treat in your area this year, ditch the plastic bag and opt for something reusable!

Try a pillowcase, backpack, or tote bag!
Costumes - Thrifting or making your own costumes is the earth-friendly approach to a spooky celebration. Here are some pointers:

Instead of purchasing a new costume, try to thrift, rent, or reuse old costumes you already have!
You can also try costume swaps with friends and family, or making your own! 
Pumpkins - We all love a good jack-o-lantern, but what do we do with them after? We have some good tips and tricks to keep things clean! 

Don't forget to save the seeds inside! They make for delicious treats after they have been roasted and toasted! 
Don't forget to compost! Properly dispose of your pumpkin through a community compost instead of just throwing it in the garbage
Decor - There are many plastic-free decoration options to use as alternatives! If you love decorating with store-bought items, try and pick out durable ones that will last for many years! If you are feeling crafty, here's a few green Halloween decorating ideas:

Ghosts: stuff bed sheets with leaves or newspaper, and tie them with a string to form a head! Hang in your house or from the trees in your yard for a spooky touch. 
Choose natural decorations, like gourds, sunflowers, dried fall leaves, or even a bail of hay! 
Place scarecrows around your yard, using some old clothes and a jack–o-lantern head
Follow us on Tik-Tok, Instagram, or FaceBook for more green tips! Make sure to tag us for your #GreenHalloween so we can show you off!
Get 20% off your First CO2 Canister Refill!* Click the button below to have your promo code automatically applied at checkout.
*Promotion is only available for first time refill customers only