This excellent drink requires a little bit of preparation the night before, but is well worth it, especially if you and your friends are planning to hit the stores early on Black Friday.
*Please Note: Until you are at least 21 years of age, you are forbidden by law to read this and sample any of the bubbly delights in the Carbonarium.
1 oz. well-steeped sachet of Rishi Tea's high-caffeine Black Limón tea

2 oz. of your favorite bourbon whiskey

1 oz. cranberry juice

1 tablespoon of sugar

Three whole cranberries leftover from Thanksgiving dinner

One lemon spiral
Please note:
The amounts of the ingredients are appropriate for one serving. Use mathematics
to multiply the quantities of these ingredients times the number of guests in your feral mob.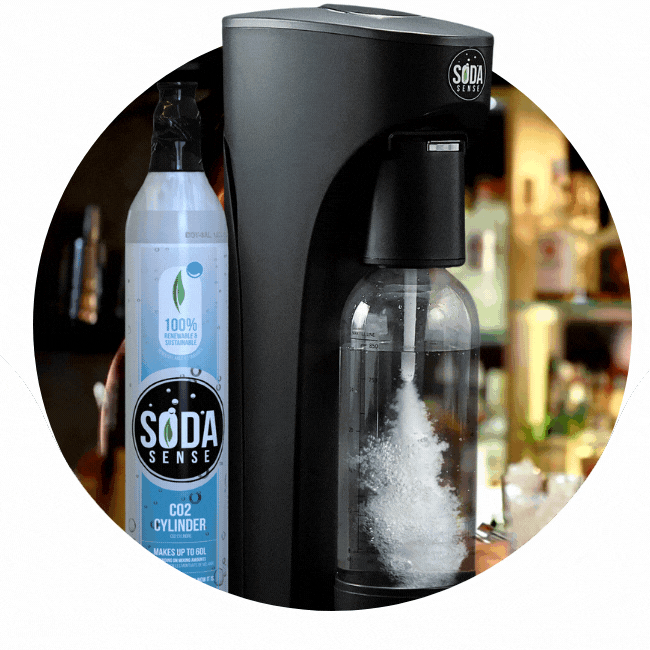 Pour tea, whiskey, sugar and cranberry juice into a cocktail shaker packed with ice, and shake briskly to the rhythm of the Buck Owen's classic "Christmas Shopping" song.(Stop shaking just before the start of the second verse (:30) to create a sense of anticipation in your guests.)
Pour the mixture into your Soda Sensei polycarbonate bottle.
Carbonate!
Pour over ice in a rocks glass.
Garnish with the three leftover cranberries and lemon spiral.
Carefully place finished drink on an elegant linen cocktail napkin.
Escort your guests outside in the pre-dawn cold to stand in front of your own front door for six hours.
When the clock strikes 6:00 a.m., desperately climb over each other to get in the door first and get to the cocktail before anyone else does—it's part of the fun!
Welcome to:
The Carbonarium.
The Enchanted (serves one) Get Enchanted for President's Day! "The Enchanter" was an actual presidential nickname of Martin Van Buren. Born to parents of Dutch descent and originally named Maarten...
The Phlip Your Whig (serves one) Phlip Your Whig for President's Day! While "Old Rough and Ready" sounds like the name of a bottom-shelf bourbon, it was in fact the...