Infinite bubbles. Infinite joy.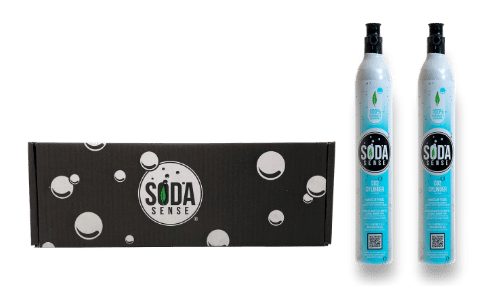 Buy once, CO2 refills forever.

What do grilling and carbonation have in common?
Have you ever been grilling and ran out of propane mid-grill? Were there people over when this happened? Well, it's happened to us and it's not pretty! It got us thinking, what if you could have CO2 "on-demand" for your favorite soda machine? Where you would never run out of CO2 again.

At Soda Sense, we built a pain-free system for you to enjoy your carbonation without worry!
Welcome to the future of carbonation
Thousands of satisfied customers.
Anything on our website
and YOU'RE in!
Any two 60L canisters back to us
In The Exchange Box
We automatically send you two refills
at the Membership Rate
Sit back and chill. You just solved
your CO2 problem - Forever!
We recommend

owning
Three CO2 Canisters
One in your machine, and two empties in;
Already have three canisters?


Ready to go from flat to fizzy?
No shipping delays, we always have CO2
CO2 Exchanges are $20.99 per canister, shipping included

Buy as many CO2 canisters as you like

Included with every purchase
Works with ALL soda machine brands
Rockstar customer service
Exchanges @ $20.99 per canister
100% environmentally friendly
Real reviews.
Really happy customers.
Sign up for our newsletter, and get exclusive offers.
Right to your inbox.