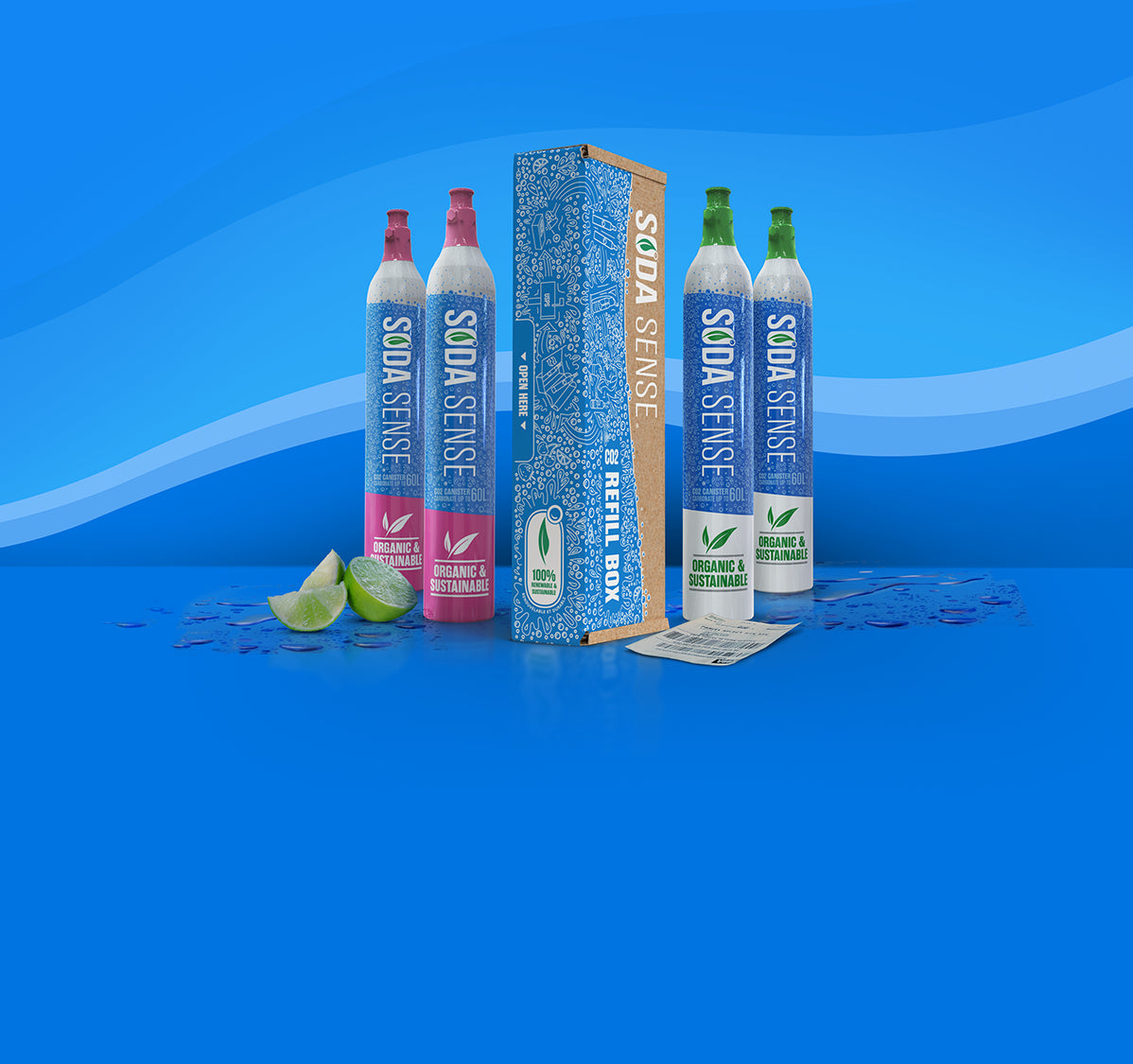 Sparkling water made effortless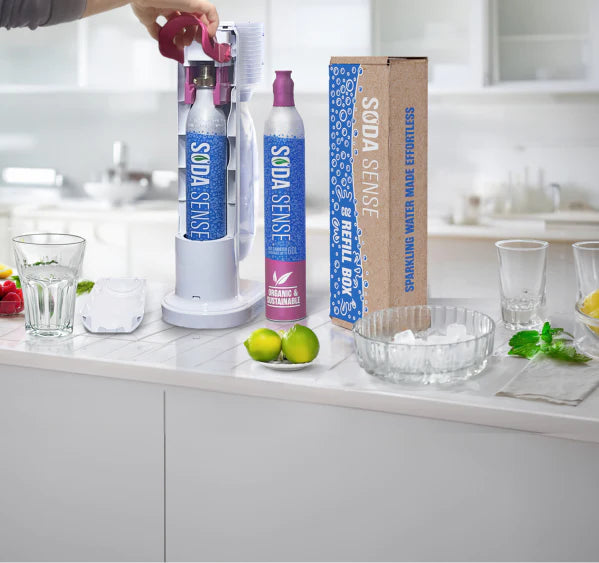 Introducing Easy Connect CO2 canisters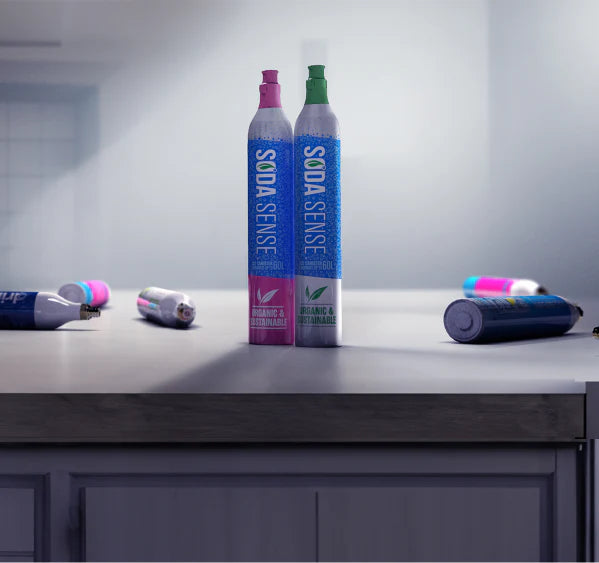 Send any brand's Canisters in for refill
Tired of the CO2 refill runaround?
Join the Club

& stop the hassle

Spare yourself the frustration of inconvenient refill trips and inconsistent availability. Join the CO2 Refill Club and experience the ease of on-demand sparkling water.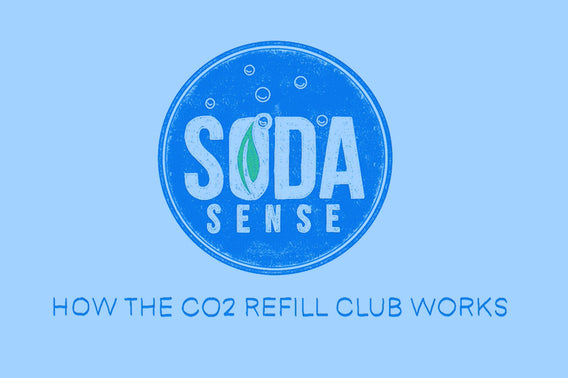 Never run out of CO2 Gas again
Don't let inconsistent CO2 availability hold you back from your bubbly self. Join the CO2 Refill club and enjoy a reliable & trusted supply of CO2.
On-demand CO2 refills, from the comfort of your own home
Eliminate the hassle of CO2 exchanges so you can spend less time on running errands and more time savoring the things you love.
Our CO2 Canisters are compatible with all soda maker brands
Our CO2 canisters are universally compatible with all machine types. Enjoy peace of mind knowing our canisters will seamlessly fit your soda maker.
Loved by
countless

of happy soda drinkers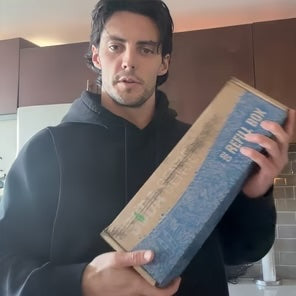 Soda Sense rocks
What I love most about Soda Sense is that they took the empty canisters I already had from another brand and refill them through the Refill Club.
@Scott C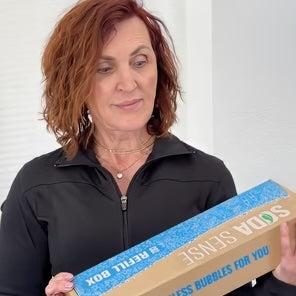 Perfect product, we love it
Since we found Soda Sense, we can now send our refills in the mail, and get it back in 2-3 days. We're so happy that we found Soda Sense!
@Linda C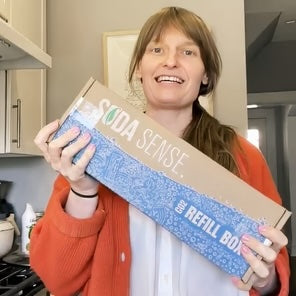 Saves me so much time
Soda Sense saves me so much time. I used to hate going to the store to exchange my canisters. Now I put the empty ones in the mail and get new ones shipped!
@Molly B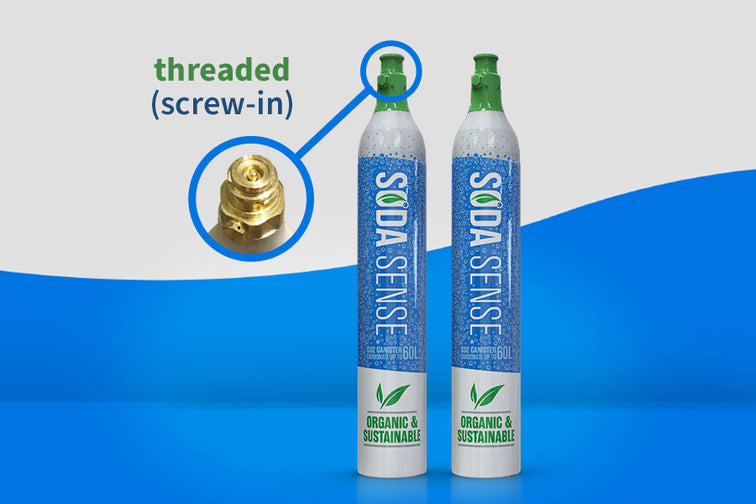 Our screw-in CO2 canisters are compatible with all soda maker machines that use threaded connect canisters.
Shop now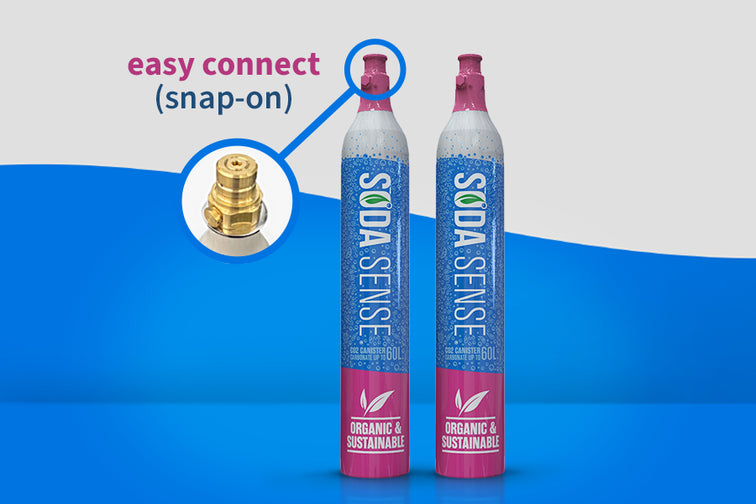 Our Easy Connect CO2 canisters are compatible with all Sodastream Quick Connect machines that use snap-on canisters.
Shop now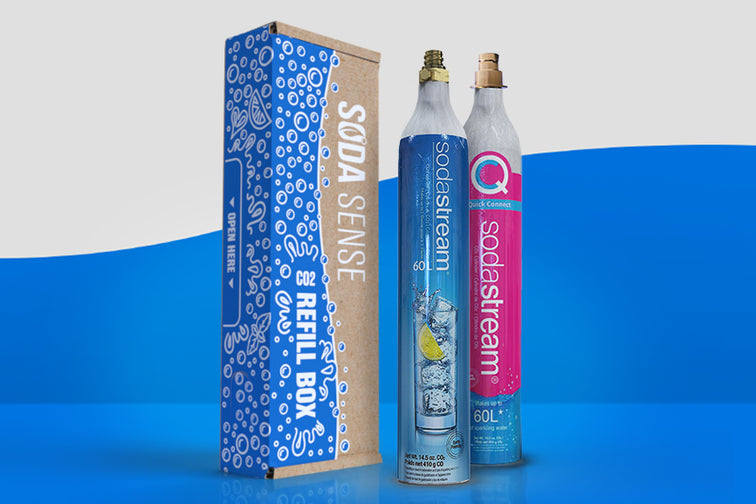 Already have empty canisters lying around? Exchange them for full ones and pay only for the refill.
Shop now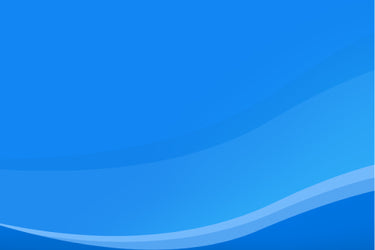 Curious About the Refill Club? Let Us Help You Get Started!
Get a personalized recommendation for your soda needs in 3 minutes or less.
We are
committed

to removing plastic waste from our oceans.

Our mission is to make sustainability simple and accessible through our revolutionary on-demand exchange program we call the CO2 Refill Club.
100+ Million
100's of millions of plastic bottles spared from ending up in landfills or polluting the ocean.
Organic CO2
Every 60L canister is filled with high quality, 100% certified organic and sustainable CO2.
Green Refill Box
Every one of our CO2 Refill Boxes are reused and recycled through our CO2 Refill Club.