How does the
CO2 Refill Club

work?

Our CO2 Refill Club helps ensure you never run out of gas. It's hassle-free exchange service that keeps you fizzing. Mail in 2 empty CO2 canisters at a time, receive 2 full canisters to your door. It's easy, fast, and convenient!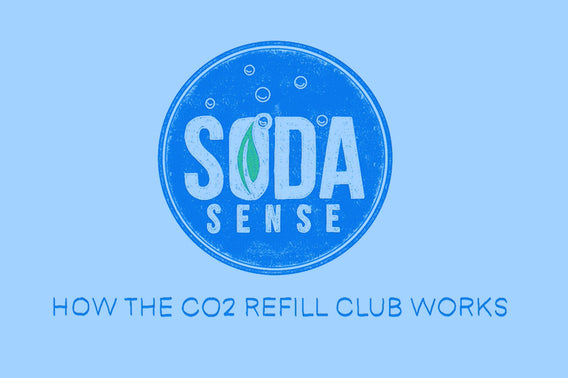 Step 1:

Join the Club

Upon placing your initial order, you'll receive a free membership to our CO2 Refill Club. Have empty canisters hanging around? Just get a FREE CO2 Refill Box and skip ahead to step 2.
Step 2:

Box up & mail empties

Place 2 empty canisters in provided CO2 Refill Box and attach our pre-paid shipping label. As a reminder, we always refill 2 CO2 canisters at a time. Then simply mail the box to us via USPS.
Step 3:

Get 2 new full canisters

Once USPS scans your CO2 Refill Box, we automatically create a new order and send you 2 full Canisters that same day!
Join the
Refill Club

and stop the hassle!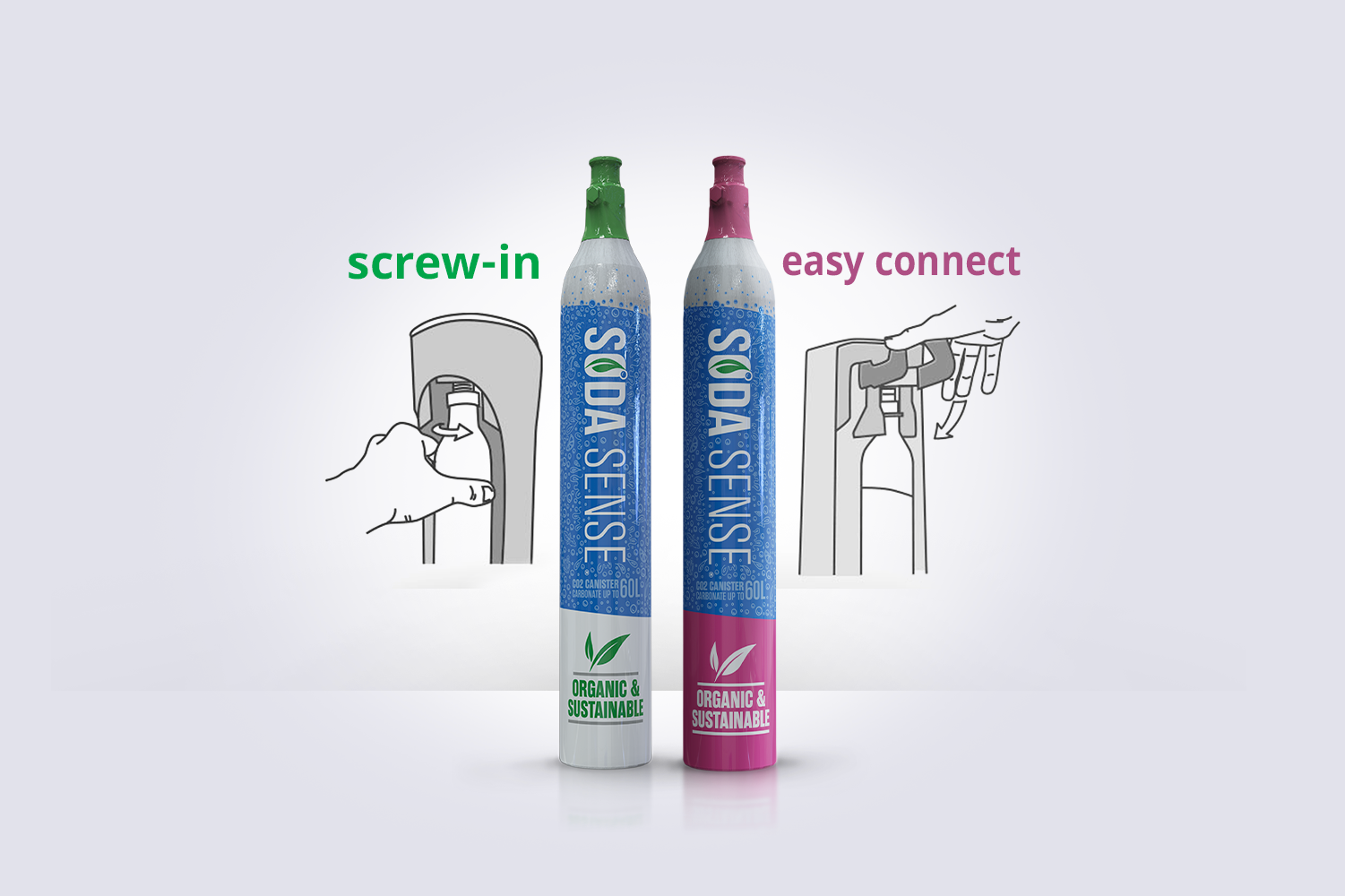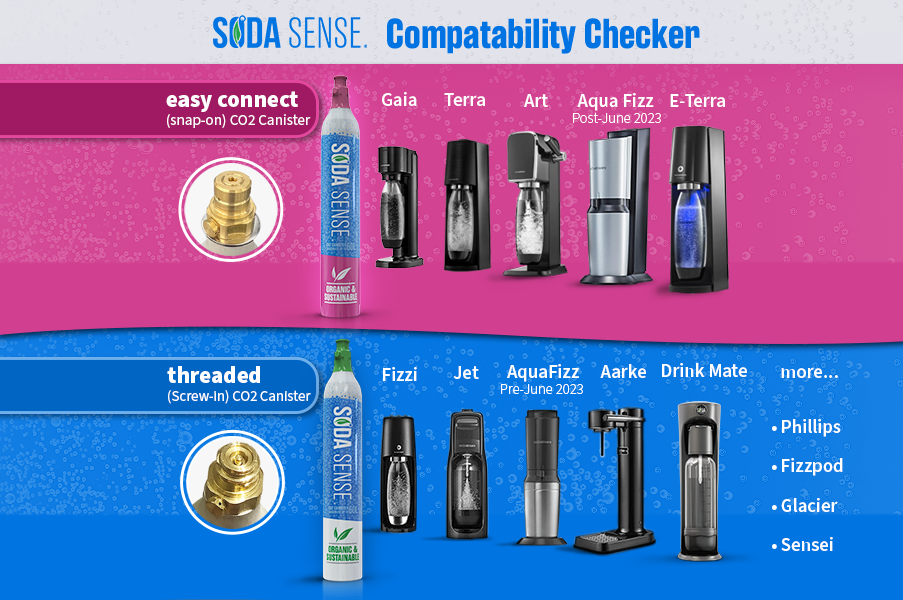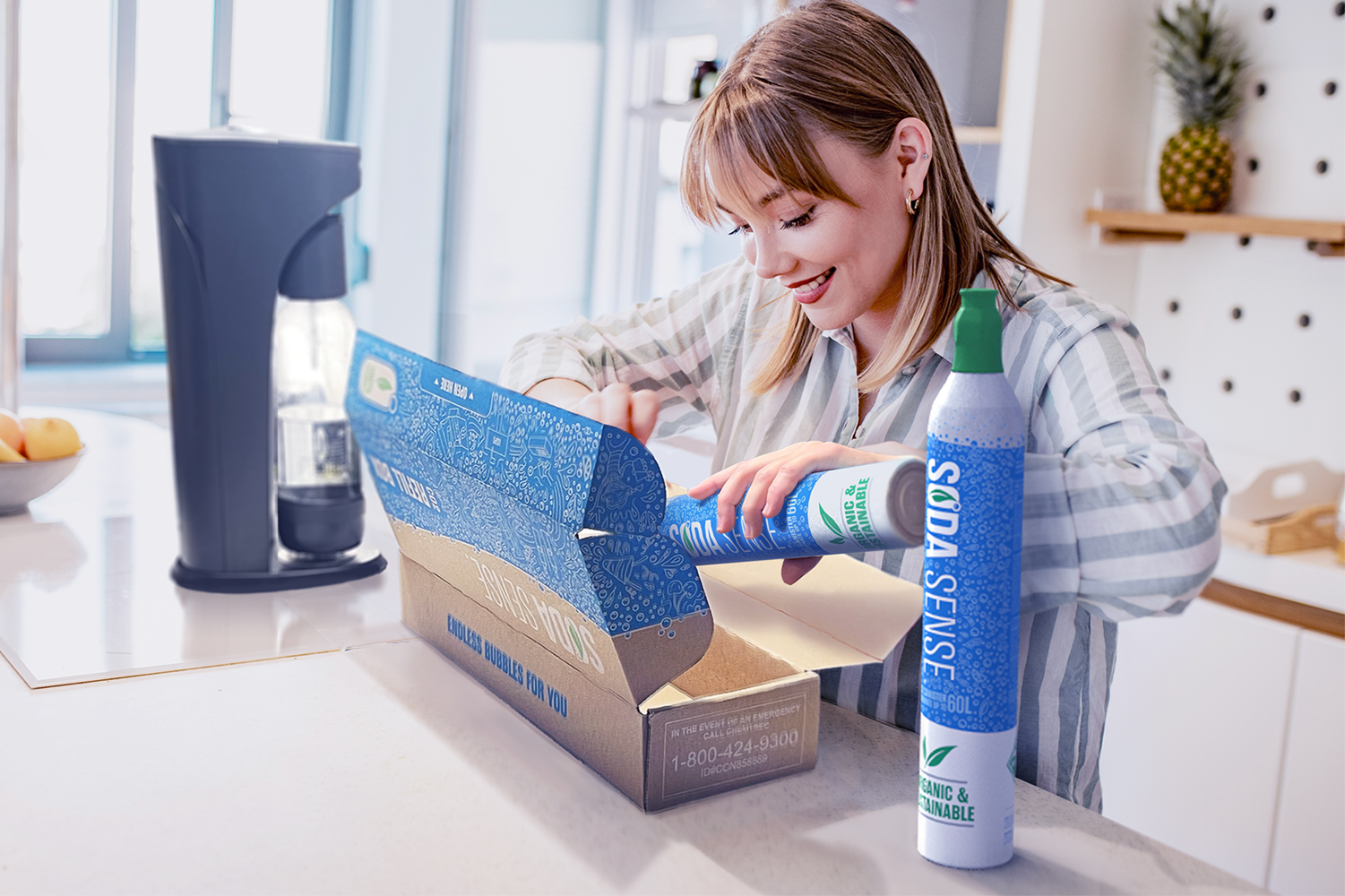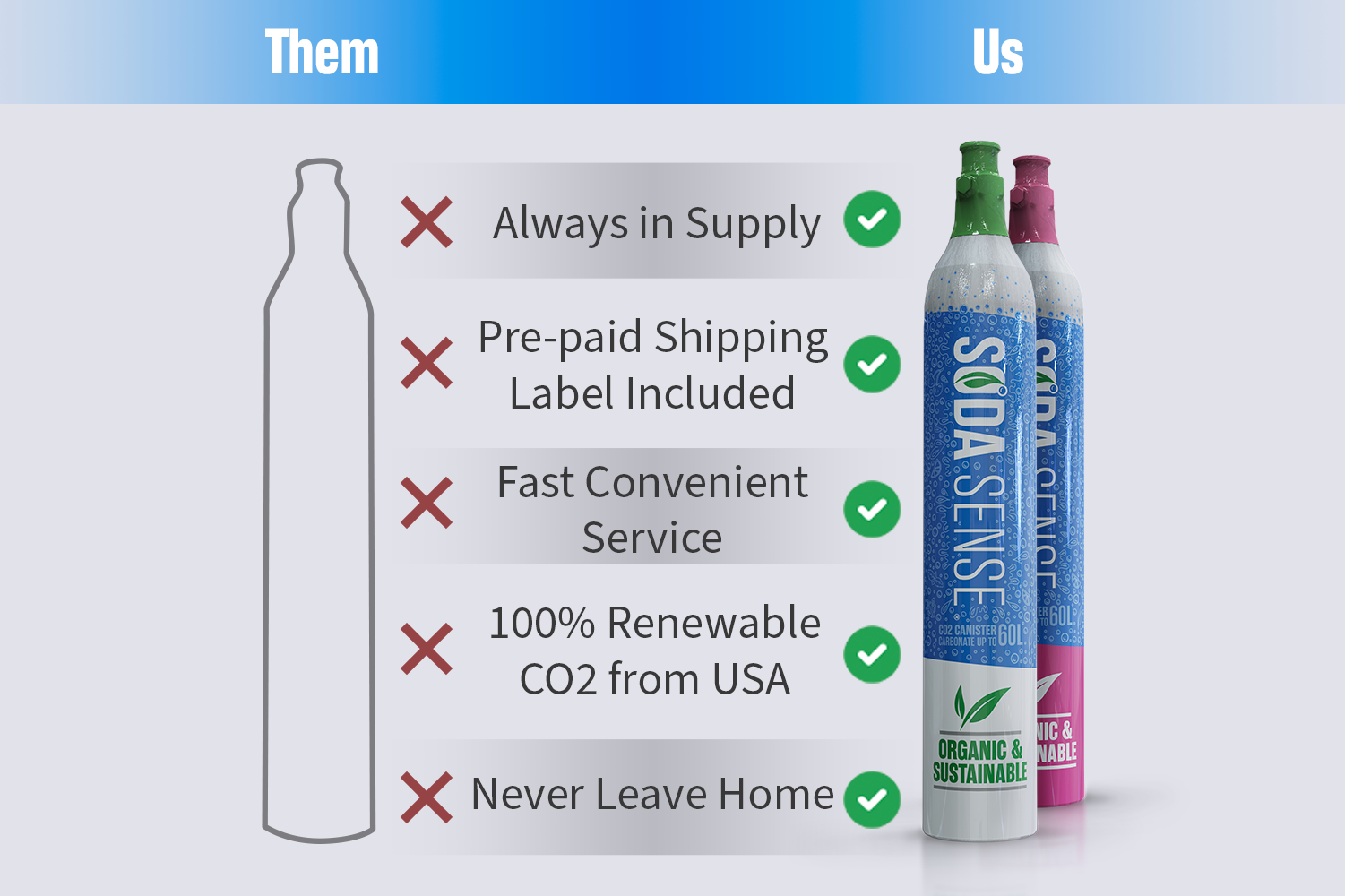 CO2 Gas
$60.00
Please select your canister type
Please select your bundle type
What's Included
Your selected number of 60L CO2 canisters
1 CO2 Refill Box
1 Prepaid USPS Return Label
Free membership in our CO2 Refill Club
We offer FREE SHIPPING on all orders that ship within US, but the delivery time may differ depending on where you located. Estimated arrival time is between 2-7 days.
Soda Sense CO2 Canisters are compatible with all major soda maker brands that use 60L threaded threaded style CO2 canisters. If you still not sure, take the short quiz to find out!
Experience the joy of simplicity
Never run out of CO2 Gas again
Don't let inconsistent CO2 availability hold you back from your bubbly self. Join the CO2 Refill Club & never run out of CO2 again.
On-demand CO2 refills, from the comfort of your own home
Eliminate the hassle of CO2 exchanges so you can spend less time on running errands and more time savoring the things you love.
Our CO2 Canisters are compatible with all soda maker brands
Our CO2 Canisters are universally compatible with all machine types. Enjoy peace of mind knowing our canisters will seamlessly fit your soda maker.
What our
members

say about us
Our CO2 canisters are universally compatible with all machine types. We offer both Threaded Connect Canisters for all screw-in style machines as well as Easy Connect Canisters for quick connect Sodastream machines.
Refill exchange orders are $20.99 per Canister. Shipping is ALWAYS free. Please note, we always ship 2 Canisters at a time.
Yes! We refill any brand's 60L CO2 Canister. Both Threaded Connect screw-in style, as well as Easy Connect snap-on style Canisters.
You can order as many full 60L CO2 canisters as you wish, but our CO2 Refill Club refills 2 Canisters at a time, and we recommend you have at least 3 Canisters. With 3 Canisters, you can always have 1 full Canister in your soda maker while we're refilling your other 2, to help ensure you never run out of bubbles.
The CO2 Refill Club is an on-demand subscription service. Each time you mail us two empty canisters, we'll send you two full canisters and charge $41.98 (shipping included) to your card on file. No monthly fees or commitments.

The difference from a traditional subscription model is that you (and only you) control how often your cylinders are exchanged. You will only get charged after you send us the empty cylinders – and the full cylinders are on their way to you. Only you decide when this happens depending on your sparkling water consumption.

If you do not return your cylinders to exchange, you will not be charged. There are no monthly or yearly fees -- you only pay for what you use.