Mocktail Recipe: Enjoy Fall Sunrise with Fall Sunrise Mocktail
December 20, 2022 | Reading time 1 minutes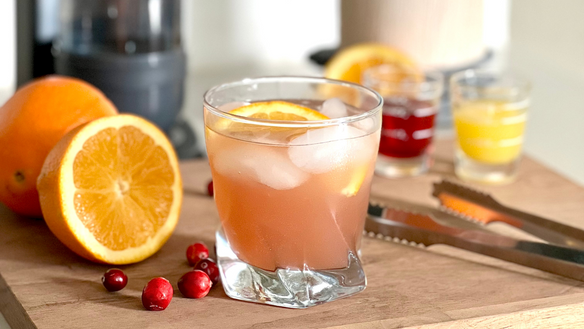 Fall may be full of lovely colors...leaves on the ground and the occasional chill in the air. But, the highlight of any Fall morning is without a doubt the sunrise.
To make your morning even more special, why not whip up a Fall Sunrise Mocktail? This tasty and refreshing drink can be savored while you watch that beautiful sky light up with red, orange, and yellow hues.
This mocktail uses some delicious ingredients to give it a unique flavor as well as its signature sunrise color scheme.
The best part about this Fall Sunrise Mocktail is that it's easy to make - only a few ingredients are needed! Plus, it can easily be adjusted to suit your taste preferences - try adding some fresh herbs or spices for some additional flavor if desired.
Ingredients: 
1 1/2 oz apple cider
1 oz cranberry juice cocktail
1 oz fresh squeezed orange juice
4 oz seltzer/sparkling water
The Method: 
Add apple cider, cranberry juice, orange juice, and ice to a shaker. Shake well. Then carbonate with 4 fl oz water.
Fill a rocks glass with ice and pour the contents of the carbonator bottle over the ice. 
Chef's Note: add 1.5 fl oz of whisky to the shaker in step 1 to make a cocktail.
Follow us on Tik-Tok, Instagram, or Facebook to see this drink come to life! Make sure you tag us if you make our drinks, so we can show you off!