The Office: Which Sparkling Character Are You?
December 01, 2023 | Reading time 7 minutes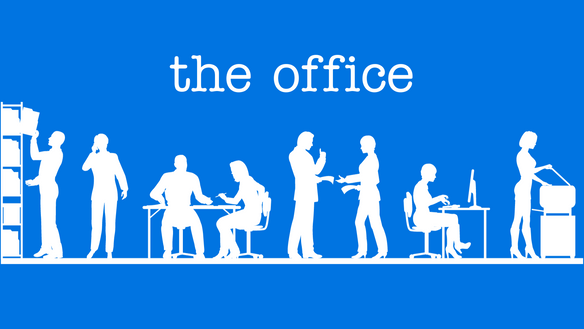 Are you a fan of sparkling water and The Office? Well, what if I told you that your favorite flavor of bubbly water might just reveal which character from Dunder Mifflin you resonate with? That's right folks, it's time to unveil this fizzy and whimsical correlation between your effervescent sips and your sitcom spirit animal. Grab your home soda maker and get ready for a bubbly journey that's just as unpredictable as a day in Scranton's favorite paper supply company!
What Does My Favorite Office Character Say About Me?
Your favorite character from The Office might just be a window into your personality, highlighting your quirks, strengths, and maybe even your preferred style of humor.
Join the Refill Club Today and Ship and Receive CO2 From Home!.
From the ambitious, overly zealous Dwight Schrute to the loveable, goofy Michael Scott, each character has its own unique charm and set of traits, much like every variant of sparkling water. Just as you choose your favorite flavor, your character choice may reflect elements of your personality you identify with most.
Sparkling Beverages For Each Office Character: Who Are You?
Whether you're into the classic citrus splash of lemon-lime, the exotic burst of pomegranate, or the soothing subtlety of cucumber-mint, there's a special seat for you in the conference room right next to your Office doppelgänger. Get ready to dive into the effervescent world of sparkling water flavors as we uncap the personality traits that make Pam, Jim, Dwight, and the rest of the quirky Dunder Mifflin crew so unforgettable. So, grab your favorite fizzy beverage, let the bubbles settle, and let's find out - who are you in the world of The Office?
Read More About the Health Benefits of Drinking Sparkling Water
Michael Scott - The "That's What She Said" Soda
Known for Michael's colorful catchphrase, this drink is a bit goofy and overly sweet, just like Michael's sense of humor. It's colorful and attention-grabbing, just like the boss himself. To make this recipe, mix sparkling water with a splash of orange juice, a hint of grenadine, and a twist of lime. For that extra Micahel Scott flare, add a maraschino cherry for garnish and enjoy with friends and family.
Jim Halpert - Prankster's Paradise Soda
This sparkling lemonade not only retains its refreshing and light characteristics but also incorporates blue raspberry syrup to add a playful twist that reflects Jim's mischievous side and his signature blue tie. To make this beverage, combine sparkling water with freshly squeezed lemon juice and a splash of blue raspberry syrup. Garnish with a lemon wheel and a blue raspberry and cheers to a prank well done.
Pam Beesly - Artistic Dreamer Sparkling Lemonade
The recipe for this elegant and soothing sparkling lemonade with a touch of floral sweetness perfectly captures Pam's gentle and artistic nature. To make it, simply combine sparkling water with freshly squeezed lemon juice and a bit of lavender syrup. For a finishing touch, garnish with a lemon wheel and a sprig of lavender to add a touch of artistic flair.
Related Read: Sparkling Arnold Palmer
Dwight Schrute - Beet Fizz Soda
This unusual and earthy soda pays tribute to Dwight's love for beets and his eccentric personality. It's strong and unique, just like him. Don't be afraid of Dwight's intensity, or else he may call in Mose for backup! To explore this earthy blend, mix sparkling water with beet juice, a dash of balsamic vinegar, and a pinch of black pepper. No garnishes are necessary, Dwight would frown upon garnishments.
Additional Office Characters
Angela Martin - Catnip Cooler Sparkling Tea
Angela's love for cats and her prim and proper demeanor are mirrored in this delicate and slightly floral sparkling tea. To embody Angela, start by brewing a strong chamomile tea, let it cool, and add sparkling water. Sweeten with honey and garnish with a sprig of fresh lavender, a nod to Angela's innate desire to have a friendship with Pam.
Oscar Martinez - Minty Intellectual Sparkling Mojito
Oscar's intelligence and refined taste are reflected in this classic sparkling mojito with a hint of intellectual sophistication. To make this recipe, muddle fresh mint leaves with lime juice, add sparkling water, and a dash of simple syrup. Garnish with a mint sprig and a lime wheel. You may be thinking, Where is the white rum? We're in the office, people - consuming alcohol is not recommended at work.
Related Read:
Strawberry Mint Mojito Mocktail Recipe
Kevin Malone - Chili Pepper Surprise Sparkling Margarita
Here's a clearer version of the text with corrected spelling, grammar, and punctuation errors:This zesty and surprising sparkling mocktail embodies Kevin's love for spicy beverages and carefree attitude. To make it, mix sparkling water with a splash of lime juice, a touch of jalapeño-infused syrup, and a few slices of fresh jalapeño. Rim the glass with salt and garnish with a jalapeño slice. Enjoy the refreshing and spicy flavor without the alcohol!
Stanley Hudson - Serious Sipper Sparkling Black Coffee
Stanley's no-nonsense demeanor and love for caffeine are captured in this strong and straightforward sparkling coffee. To join the serious side, prepare a strong black coffee and let it cool. Mix it with sparkling water and a hint of vanilla syrup. Cheers to the weekend and the next pretzel day!
Related Read: Morning Routine Recipes: Cold Brew Fizz
Phyllis Lapin - Soft Spoken Sparkling Peach Tea
Reflecting Phyllis's kind and nurturing personality, this soothing and fruity beverage provides a gentle pick-me-up. To whip this up, brew a fruity peach tea, let it cool, and then add in sparkling water. Sweeten with a touch of honey and garnish with a peach slice - just as sweet and pleasant as Phyllis herself.
Toby Flenderson - HR Hydration Sparkling Water
Inspired by Toby's plain and simple approach to life, this drink is pure sparkling water, with no frills. No recipe here outside of grabbing your soda maker, glass, and filtered water! It's just as straightforward and unassuming as Toby's presence in the Dunder Mifflin office. Unless you're trying to go for Toby in Costa Rica, then it's just straight tequila on the beach.
Exchange CO2 Canister A Better Way With Soda Sense CO2 Refill Club!
Kelly Kapoor - Gossip Girl's Sparkling Raspberry Lemonade
Just as vibrant and fun-loving as Kelly, this sparkling lemonade with a tangy touch of raspberry is perfect to sip while catching up on the latest office gossip. Mix together sparkling water, a splash of lemon juice, and a dash of raspberry syrup. Garnish with a sprig of mint and a raspberry - it's as bubbly and pink as her personality.
Ryan Howard - Temp's Temptation Sparkling Apple Cider
Ryan's ambitious nature and constant desire to impress are mirrored in this fancy sparkling cider. For this recipe, combine sparkling water with apple juice and a splash of caramel syrup. Garnish with an apple slice and a cinnamon stick, and experience the complex sweetness of this concoction - almost as complex as Ryan's journey from temp to executive, and back to temp.
Meredith Palmer - Party Girl's Sparkling Grape Punch
This bold and fruity drink matches Meredith's loud and carefree nature. Just like Meredith, it's ready to bring the party to any occasion. To craft this beverage, blend sparkling water, grape juice, and a hint of lemon juice. No need for garnishments - this drink is all about the party, not the pretense.
Creed Bratton - Mysterious Blend Sparkling Water
Just like Creed's unpredictable and eccentric personality, this drink is an enigmatic blend of unconventional flavors. Combine sparkling water, a dash of lime juice, a pinch of cayenne pepper, and a hint of lavender for this peculiar concoction. Garnish with a sprig of mint grown from your very own desk drawer and you're good to go. It's as quirky and mysterious as Creed himself.
When Did The Office Air?
The hit television series "The Office" (US version) first aired on NBC on March 24, 2005. The show enjoyed a successful run for nine seasons, with its final episode airing on May 16, 2013. It captivated audiences with its unique mockumentary format and unforgettable characters, firmly establishing itself as a classic in American television history.
Why is There a UK Version of The Office?
"The Office" originally began as a British series, airing on BBC Two from 2001 to 2003. Created and written by Ricky Gervais and Stephen Merchant, its immense success spurred numerous international adaptations, with the US version becoming particularly popular. This groundbreaking show's humor, format, and the concept of a documentary crew capturing office life resonated deeply, resulting in its universal appeal.
Cheers to Scranton!
Whether you're an artistic dreamer like Pam or as peculiar as Creed, there's a sparkling water flavor suited for every personality in The Office. Each of your favorite characters offers a fun and fizzy exploration of the city of Scranton we've come to know and love. So, break out your soda maker and whip up your favorite character's drink - and remember, there's no alcohol, we're in the office!